Uncle Luke aka Luther Campbell Announces Luke Entertainment Group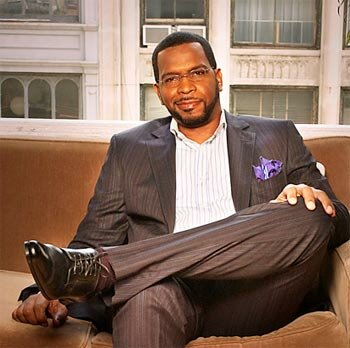 Luther "Luke aka Uncle Luke" Campbell of the music group 2 Live Crew announced the creation of the Luke Entertainment Group ("LEG" or the "Company") (PINKSHEETS: LKEN) on last week. The company is stated to be a multifaceted entertainment company that will be publicly traded on the NASDAQ pink sheets, effective immediately.
Luther Campbell is the first Hip Hop artist to take a company public in which he will serve as the Chief Creative Officer (CCO).
LEG will offer a number of options for consumers as well as artists and athletes. Some of the services that will be offered via Luke Entertainment Group will be video tones, downloadable web content, online music, etc. For artist the company will have a music division that will offer artists an opportunity to build their fan base globally. The company's sports marketing division will manage the careers of professional athletes using traditional and non-traditional marketing format. LEG is looking to create and develop strategic endorsement and branding opportunities throughout their playing careers and beyond for the athletes.
Victor Nappe will serve as CEO for Luke Entertainment Group and brings a lot of experience to the table. Nappe is called a high-tech entrepreneur due to his working relationships with and for Fortune 500 firms, and the companies that he has built. Nappe was the former Director of E-Commerce for Apple Computer's AES division.
According to reports, Nappe created the world's first patent pending payments processing and clearing network, enabling internet purchases, like online music, through the use of prepaid cards.
"Luke Entertainment Group going Public is an important milestone for Hip Hop music," said Luther Campbell, Luke Entertainment Group's Chairman of the Board. "Luke Entertainment Group will be an example of the influence Hip Hop music has on the economy and how our culture directly impacts technology and consumer spending. This will also serve as an opportunity for me to teach the Hip Hop culture the power of investing, as many people are probably unfamiliar with Wall Street and how it can help improve your long term wealth."