Fantasia Barrino Pregnant By Rapper Young Dro?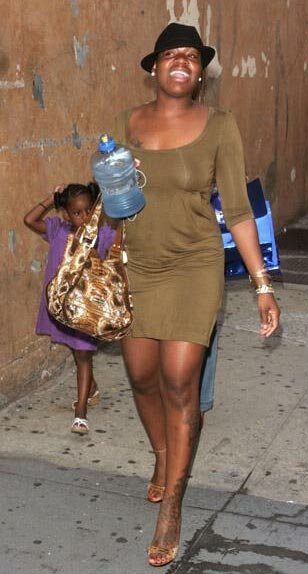 The "American Idol 3″ winner Fantasia Barrino is reportedly pregnant and is expecting her second child, at least that's what reports are saying.
According to Page Six, they are stating that several reliable bloggers including celebrity writer Jonathan Jackson, who credits Atlanta rapper Young Dro with being the father, is indeed pregnant.
The report by Page Six goes on to say that attempts were made to get in contact with the singer/rep but they were not contacted back. Even absences from her Broadway show "The Color Purple" have been noticed, and she is stated to have missed more than 50 performances since the Summer.
Fantasia already has a 6-year-old daughter, Zion Quari.