Photo: Diamond of Crime Mob Pregnant or Is It Just A Hump?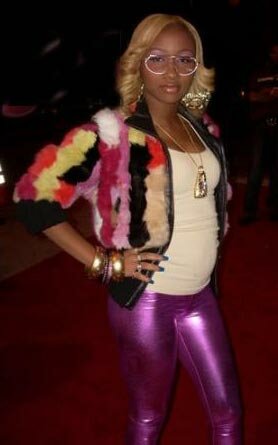 The former rapper, Diamond of the rap group Crime Mob, was reportedly at a celebrity party in Atlanta, GA not long ago in which she posed for photos. In the photo she has a bump which looks as if she's pregnant.
Shame? Why should she. Is this the reason she left the group or did they kick her out? Who knows for sure, but if she is pregnant, much love to her.