Foxy Brown Drops The Flashy Look At Court Appearance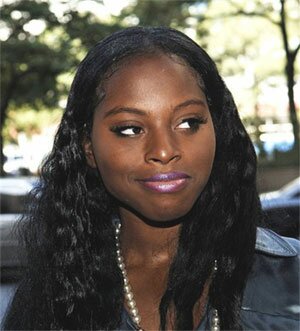 Since her time in jail, Foxy Brown born Inga Marchand, states she has been humbled by her prison stay on Rikers Island. The rapper is currently behind bars for one year and is serving a probation-violation sentence.
According to NY Post, the rapper looked less Foxy during her court appearance on December 17, 2008 in Brooklyn, who usually looks flashy (drastic eye makeup, cleavage…).
During her court appearance she sported black slacks, 3-inch black heels and a form-fitting (white/gray) blazer which reportedly she could have passed for a lawyer.
"[Foxy] told me, 'Sometimes God has to humble you in order for you to realize who you actually are,' " said her attorney, state Sen. John Sampson, following the hearing.

"When you get away from the glitz and glamour, you can find inner peace within yourself."