Birdman Is Looking For Stunna's : 5 Star Stunna Contest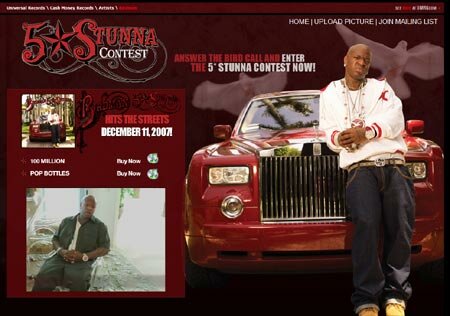 In an effort to help promote Birdman's upcoming album "Five Star Stunna" on Cash Money Records/Universal which releases on December 11th, Birdman is looking for 5 Star Stunna's. The winning Stunna could win a diamond watch, $1,000 American Express Giftcard, Guicci jacket, Verizon Voyager phone, and a full car interior and exterior detailing package.
All you have to do is upload your Stunna photo and collect the most 5 star votes all here.