Iran Bans Rap Music? Studios Sealed and Singers Confronted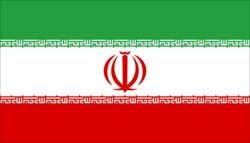 According to Iranian reports, Iran has banned obsence rap music. The country is stated to have made the announcement on Thursday.
Several websites state that Mohammad Dashtgoli, the country's official for evaluation of music at the Culture and Islamic Guidance Ministry was quoted as saying:
"There is nothing wrong with this type of music in itself, but due to the use of obscene words by its singers this music has been categorized as illegal. In coordination with the police, illegal studios producing this type of music will be sealed and the singers in this genre will be confronted.
Dashtgoli is stated to have talked about rappers distributing their music through low-priced and affordable outlets, which was pointed out to be the internet. "We should find a solution for this," Mohammad Dashtgoli reportedly stated.
More about Iran Bans Obscene Rap Music here.