Rick Ross Back With New Album Trilla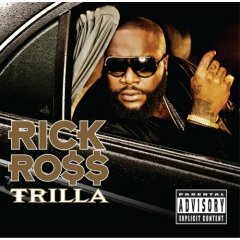 Rick Ross has returned with a new album entitled "Trilla" with the first single being Speeding featuring R&B singer/producer R. Kelly. So far the track is stated to be the #1 most added song at urban radio stations for this past week.
Trilla is Rick Ross' sophomore album and a follow-up to his hit album "Port of Miami".
"This album is better, bigger," says Ross. "When 'Hustlin' took off I finished Port of Miami in the back of the van on promo tour, this one I really sat down with producers and everybody I really wanted to work with and put together something that's really timeless."
The album is expected to be in stores on Dec 18, 2007.