Shaggy's Album Is Intoxication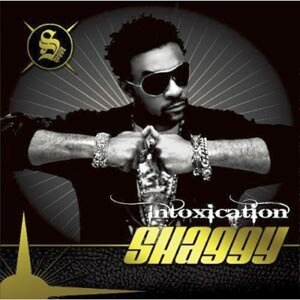 Shaggy returns with 'Intoxication,' which comes out November 13 on a brand new label VP. The album includes 17 tracks and features that hardcore dancehall and reggae we all love.
In the UK, the rapper has already released a video for the song called "Church Heathen", which was the first single from the album in the UK. The second single from the album is called "What's Love" featuring Akon.
Tracklisting
1. Can't Hold Me
2. Bonafide Girl-feat. Rik Rok & Tony Gold
3. Intoxication
4. Those Days-feat. Nasha
5. More Woman
6. Woman Scorn
7. Mad Mad World- feat. Sizzla Kalonji & Collie Buddz
8. Out Of Control- feat. Rayvon
9. Church Heathen
10. Wear Di Crown- feat. Mischieve
11. Criteria
12. Body A Shake
13. What's Love- feat. Akon
14. Holla At You
15. All About Love
16. Wrong Move
17. Reggae Vibes