Rapper Xzibit Cuts Off His Signature Braids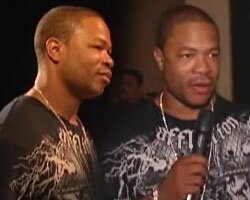 It seems like the new trend for rappers who have been wearing braids for many years is just to, shave it all off. Rappers such as Ludacris, Busta Rhymes, Eightball and others have already cut off their signature braids and now rapper Xzibit is following in their footsteps.
After almost twenty years, the thirty-three year old rapper decided to opt for a new look, more than likely to show everyone that he has matured and is ready for a change.
The rapper was spotted at Sacramento Kings owner Gavin Maloof's housewarming party in Las Vegas sporting his fresh new cut.
WTG, Xzibit!