Rapper Scarface Is Made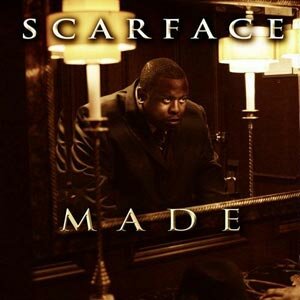 Rap legend Scarface born Brad Jordan will have a new album hitting shelves on December 4, 2007, the same date "The Best of 2Pac" will be out. This will be his 11th album for the rapper with this one being entitled "Scarface Made".
When it comes to this rap game I'm untouchable," says a confident Scarface when asked about his new album. "I'm a made man in this shit. That's why I called it Made."

I grew up in a time when artists were making complete albums. Public Enemy put out complete albums, Boogie Down Productions put out complete albums, Eric B. & Rakim put out whole albums. Back then you could buy a rap record and just let it play. You didn't have to worry about skipping a record or two or three because they were whack. The whole album was jamming. Nowadays a rapper gets one or two radio hits and throws an album together. What I try to do when I go into the studio is make complete albums.
The album is produced by Mike Dean, NO Joe, John Bido, Tone Capone, Knottz, Mr. Lee, Enigma and Scarface.
Check out two of the singles from his upcoming album.
"Girl You Know"
"Never"