Wanya Morris' New Look, Boyz II Men On The Comeback?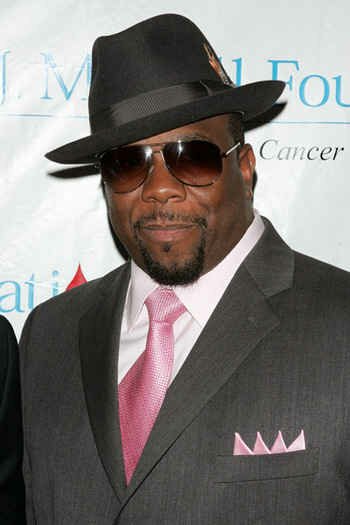 Wanya Morris from Boyz II Men has a new look which make you have to blink twice. While others are dissin him on his size, he kinda looks a little like the handsome Cedric The Entertainer, but a little slimmer. He's never been a real slim man, but he looks a little more buff and much more mature. And as far as the group on the comeback, they have a new album coming out on November 13, 2007 entitled "Boyz II Men CD Cover – Motown: A Journey Through Hitsville USA".
In addition to their new album, it was announced on today (October 24, 2007) by MLB that they will be performing "God Bless America" during the seventh inning of Game 2 of the 2007 World Series between the Boston Red Sox and the Colorado Rockies at Fenway Park.
The group (Michael McCary, Shawn Stockman, and Wanya Morris) was seen attending a function for T.J. Martell Foundation.