Ne-Yo Celebrates 25th Birthday, Gets Cozy With Rihanna?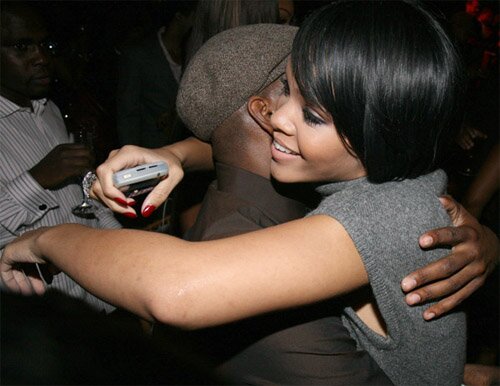 Looks like Ne-Yo was all at his 25th birthday party at the Tribeca Rooftop in New York City on last night. He hugged up quite a few times sources say with Rihanna and was all smiles. Def Jam Recording Artist Chrisette Michele sang Happy Birthday to the singer/songwriter.
In attendance were Janet Jackson and her man Jermaine Dupri, Jay-Z and a number of others.