Lil' Wayne On The November Cover of Vibe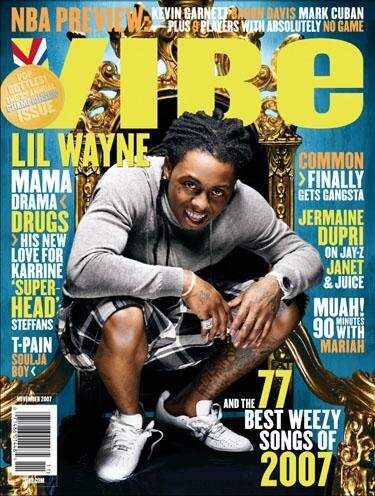 Lil' Wayne will be on the cover of the November issue of Vibe which hits stands on October 9th.
The rapper will be discussing his career, relationships (past & present), dealing drugs, dropping out of school and more.

In related news, Lil Wayne announced a Cash Money reunion tour coming up in 2008.