Remy Ma's New Look For Court Appearance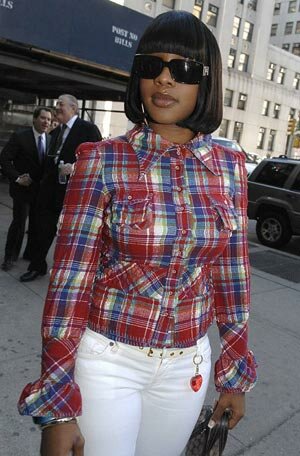 Remy Ma seems to have cooked up one of her looks for her court appearance on Thursday wearing a bob, velvet riding boots, white jeans, and a bright plaid jacket.
During her court appearance, the judge ordered her to give up her passport and not to interfere with any witnesses.

Remy Ma is due back in Criminal Court on November 7 to start proceedings on assault and other charges for incidents that occurred in July and August which includes the shooting in which she is allegedly involved in. The rapper is accused of shooting her child-hood friend.
Reportedly the rapper posed for the cameras like she was on the red carpet.