Video: Former Making The Band Choreographer, Laurie Ann Clothes Falling Off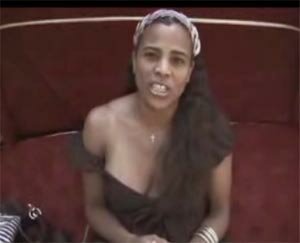 Former "Making The Band" choreographer and aspiring singer, Laurie Ann Gibson comes back with the "Gotcha Gotcha" and talks about Diddy's creative editing for Making The Band.
Gibson who's one of the hottest choreographers, thanks her fans on video for hitting her up on Myspace while riding in a carriage. Does she know her clothes are falling off? :) Watch the video.