Toni Braxton Comments On Breast Cancer Rumor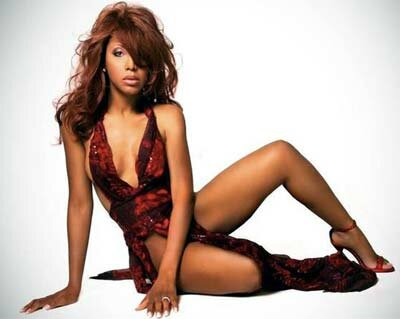 Toni Braxton tells Access Hollywood that she does not have breast cancer has reported by the National Enquirer and other media sources.
Braxton: "I was very fortunate that they did not find anything and I am in great health."
The singer recently told Sister2Sister magazine in the September issue:
Toni: I had fibroid tumors — I had endometriosis [a health issue where tissue that looks and acts like the lining of the uterus grows outside of the uterus]. I had that surgery, then I had two C-sections on top of that, so it was just a mess. I'm very fortunate I didn't have to get a hysterectomy.
For the full story you'll have to pick up a copy of the magazine.
FOR IMMEDIATE RELEASE
TONI BRAXTON TELLS "ACCESS HOLLYWOOD" EXCLUSIVELY SHE DOES NOT HAVE BREAST CANCER AND IS IN "GREAT HEALTH"
BURBANK, Calif. – August 28, 2007- R&B singer-songwriter Toni Braxton tells "Access Hollywood" exclusively that she has not been diagnosed with breast cancer, despite published reports stating the contrary.
In an exclusive statement to "Access Hollywood" today, Braxton said, "There has been a rumor circulating that I have been diagnosed with breast cancer. After feeling something uncomfortable in my left breast, I went in for a screening."
The six-time Grammy award winner, who sold over 40 million albums worldwide, added, "I was very fortunate that they did not find anything and I am in great health. However, I encourage women to take their annual tests and suggested precautions to prevent this disease that continues to affect so many women."
The mother of two can currently be seen five nights a week in her own Las Vegas show, "Toni Braxton: Revealed," at the Flamingo Hotel and Casino. Braxton, 39, also performed in the leading roles in Broadway's "Beauty & the Beast" and "Aida."
"Access Hollywood" is produced by NBC and distributed by NBC Universal Domestic Television Distribution. Rob K Silverstein is the executive producer.
# # #
MEDIA CONTACT:
Jennifer M
Publicist, "Access Hollywood"