Eminem Sues Apple iTunes Over Downloads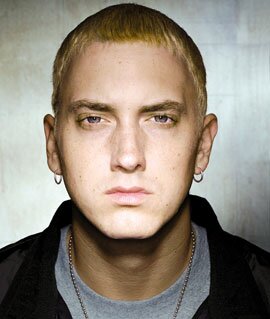 Eminem and his music publisher has filed a multi-million dollar lawsuit against Apple for the second time.
According to The Detroit News, the lawsuit was filed Monday in the US District Court in Detroit, and states that Apple is violating copyright by selling Eminem's music through iTunes.
The lawsuit is stated to may prove to be a conflict with the Eminem's label, Universal, rather than Apple.
Eminem's music publisher and copyright manager, Eight Mile Style and Martin Affiliated, claim Apple isn't permitted to sell music by the artist because Eminem has not agreed to grant his label, Universal, the rights to sell such music and never authorized Universal to allow the downloads.
Apple's deal is with Universal Music. Under that deal the company pays Universal a substantial slice of the money earned through iTunes sales.
Apple reportedly collects 99 cents each time an iPod owner downloads a song, with the company paying 70 cents of that amount to the recording label. The recording label, in turn, then typically pays 9.1 cents to the music publisher.
Apple has been asked to stop selling Eminem's tracks "cease and desist its reproduction and distribution" which has been refused, the report stated.
This isn't the first time that Apple and Eminem turned to the courts. In 2004, Apple, Viacom, and the TBWA/Chiat/Day advertising agency was sued over its use of the Eminem song "Lose Yourself" in a TV commercial for Apple's iTunes music store. The ad, which aired on MTV, featured a 10-year-old singing the lyrics to the Oscar-winning track.