Suge Knight With Transvestite?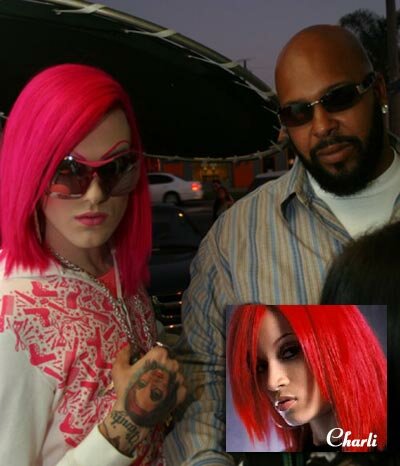 Looks like Suge Knight was caught standing next to a transvestite or let's just say "Drag Queen" who's got the Charli Baltimore look going on. Remember rapper Charli Baltimore? You'll be hearing about her soon because she reportedly will be featured on Remy Ma's new album "PunisHer" and former label mate, Black Child's "Ghetto Gospel" album, as well as Mya's "Liberation" album due later this year.

A lot of people could turn this into a hundreds subjects as to why the two were photographed next to each other. Maybe it was just a coincidence.