Afeni Shakur vs Death Row: The Battle Over Tupac's Unheard Recordings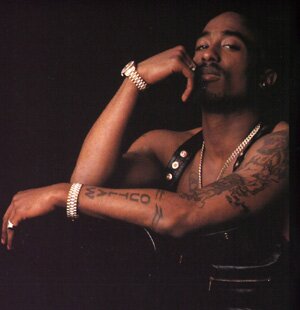 According to reports, Afeni Shakur and her company Amur Entertainment requested an injunction with the federal bankruptcy court on Friday to prevent Death Row Records, Inc. from releasing unreleased songs of her late son Tupac Shakur as part of a bankruptcy settlement. The injunction was requested after the label reportedly failed to confirm which songs would not be included in the bankruptcy settlement. Afeni Shakur hopes to prevent the label from trying to sell the material which belongs to Tupac's estate.
But during Death Row's bankruptcy proceedings, "it was revealed that an album's worth of unreleased Tupac material was being advertised to potential buyers as the jewel in the crown of the Death Row assets," said attorney Donald N. David, who represents the estate.

The court was expected to consider the request within a month when it decides whether to permit the label to release an album with the unreleased tracks to help pay off its debts, David said.

Death Row was the former home of Snoop Dogg, Dr. Dre, "Left Eye/Nina", Dr. Dre, Tupac "2Pac" and others.
Marion "Suge" Knight reportedly started to have money problems after the death of Tupac in 1996. After his death, Afeni Shakur and her family settled with the label which is stated to have had defrauded Shakur. In 2006, to protect himself, Suge Knight sought bankruptcy protection in which he claimed more than $100 million dollars in debt for each filing. His personal assets are stated to be an estimated $0 to $50,000.
On last month, Suge was ordered by the judge to sell his $6.2 million mansion.