Lil Jon Acts A Fool, Escorted Out Of Nightclub Screams Arrest Me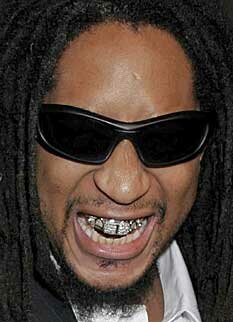 Music producer Lil Jon reportedly had to be escorted out of the Hamptons club Star Room according to the New York Post. The rapper allegedly started screaming that he was drunk to the audience and requested to be taken out of the nightclub and arrest him.
Hip-hop artist Lil Jon was begging to be arrested while performing at Hamptons club Star Room the other night. Our spy reports, "He started screaming to the audience, 'I'm so [bleep]ing drunk! You can [bleep]ing take me out of here and arrest me!' " He then asked a girl in the audience, "Is that a [bleep]ing wig on your head?" The obliterated rapper was escorted from the deejay booth by Star Room bouncers.

Guess being in the dictionary intensified things.