Miss Jones Admits To Sex With Busta Rhymes and Others In New Book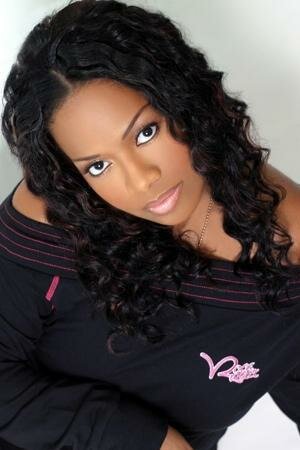 Hot 97 gossip and radio personality and former singer, Miss Tarsha Jones (Miss Jones), is coming out with a new tell all book about her flings and fights with celebrities. The book is called "Have You Met Miss Jones?: The Life and Loves of Radio's Most Controversial Diva" and is already making it's rounds in the hands of interested readers.
"With Busta, it was only sex," Jones writes in her tell-all "Have You Met Miss Jones? The Life and Loves of Radio's Most Controversial Diva" (Ballantine). "I learned not to trust a proposal of marriage made in bed." The rapper gets one great big compliment in the motor-mouthed memoir. "Busta was as gentle as he could be, because he was packing," Jones writes. "Busta's lovemaking was not for the timid or faint of heart." But, Jones adds, "The fact that our lovemaking never lasted too long didn't bother me, because I didn't enjoy his drops of sweat raining down on me." Afterward, "Busta would stroll around the apartment butt-naked, then shower and go into the kitchen and fry an egg sandwich – for himself. I guess I should be grateful. It's not like he didn't offer me a bite." Of the sandwich.

The book includes a round of stories including everything–from candid stories of her early singing career under Doug E. Fresh's (and between his sheets) to an affair with Busta Rhymes, catfights with Christina Milian and Beyoncé's mother, Tina Knowles and more.
The booked is already available as of July 10, 2007 through One World/Ballantine and consists of 224 pages. According to the book description, the book is an inspirational memoir and is a testament to the struggles of a black woman trying to succeed in a white male-dominated industry after being backstabbed by bosses, swiped of her ranks, abusive relationships and more.