Home of Tupac's Mother Afeni Shakur-Davis Burned Down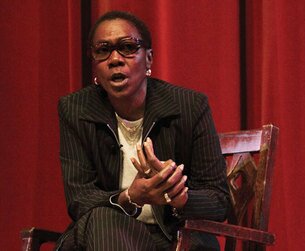 According to reports the home 2 Pac's (Tupac Shakur) mother Afeni Shakur-Davis in North Carolina burned to the ground on July 6th (Friday night). Apparently there was no one home according to WXIA-TV when the fire broke out. No injuries were reported.
"I would sincerely like to thank the professional & volunteer firefighters and our neighbors who quickly came to our rescue and helped extinguish the fire," Ms. Shakur-Davis said via a statement. "We are truly blessed to have their vigilant and neighborly care. We were fortunate that no one was at the home at the time."

Authorities are still investigating the cause of the fire.