Kurtis Blow & NAACP Banishment Of The "N" Word Conference Cancelled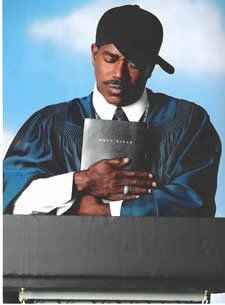 Hip-hop veteran, Kurtis Blow, and the NAACP were scheduled to hold a press conference on Sunday, June 24 at Fellowship Chapel in Detroit to announce the banishment of the "N" word. The Holy Hip-Hop pastor and the Detroit Branch NAACP President, Rev. Wendell Anthony, had everything prepared to reveal their mock funeral for the death of the "N" word during the 98th Annual NAACP National Convention, but things didn't work as according to plans.

The press conference was canceled when Kurtis Blow informed them that he wouldn't be able to make it to Detroit due to flight cancellations. In the meantime, there hasn't been any announcement for a reschedule.
Reportedly during the NAACP Convention, the "N" word will still be banned from July 7 to 12 in Detroit.
Guess the "N" word lives on until then.