Former G-Unit Artist, Olivia, Starting Lingerie Line; Drops New Single 'Cherry Pop' ft Missy Elliott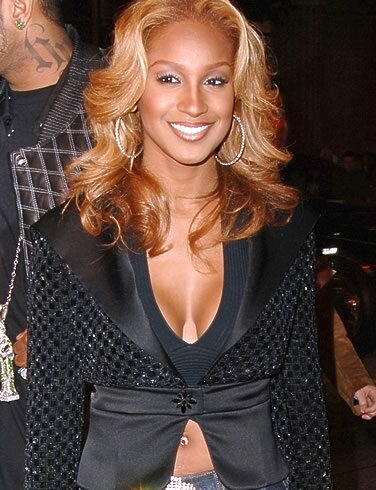 Listen to the song "Cherry Pop" by Olivia featuring Missy Elliott.
The former G-Unit singer is stated to have been sexually harassed on occasions during her time with G-Unit and currently has no concerns about 50 Cent or Yayo.
Since the departure, Olivia has started a Publications company/Record company called MAU www.MusicAmericaUnderground.com and is working on new music with Ne-yo, Missy Elliott & Rodney Jerkins. Olivia is stated to also be working on a Lingerie line & Fragrance line that will both be released through Victoria Secrets.

In 2005, rumors began that the former first lady of G-Unit, singer Olivia, was dropped from the label and would be replaced by singer Keyshia Cole. Sometime later the rumor was cleared up by Olivia on Eminem's Sirrus radio show Shade 45 were she announced she wasn't leaving G-Unit.
On April 4, 2007, 50 Cent confirmed the rumors circulating again about the singer being dropped earlier in the year of 2007, were true during an interview with Miss Jones on Hot 97. 50 Cent also went on to confirm the information in another interview with BBC 1Xtra DJ Semtex.