Beyonce and Jay-Z; From Nude Beaches To Kissing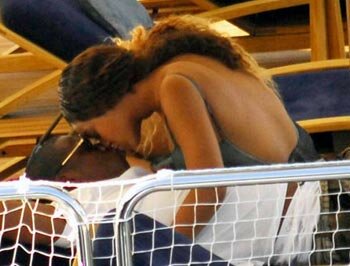 Jay-Z and Beyonce have been spending a lot of time together while on vacation lately. Cameras caught the two smooching on their yacht. You can also catch a glimpse of a few more photos that has been taken of the two while on vacation, from nude beaches to relaxing on the yacht.

If you're looking at the picture on the nude beach, the two docked their yacht in Saint-Tropez which is on the southern coast and went sightseeing.
They are starting to really grow on each other.