Pharrell's Former Girlfriend Vashtie Kola Pregnant? Is Pharrell The Baby Daddy?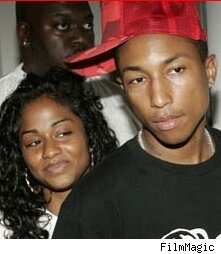 Although it was reported by MediaTakeOut that Pharrell Williams is trying to cover up that he's the 'baby daddy' of former girlfriend Vashtie Kola, who is allegedly pregnant, TMZ has reported that it is not true.

The rapper told TMZ that the news that he is the father of Vashtie's unborn child is "100% not true," and he actually says he hasn't seen Vashtie in over a year.