Kim Kardashian, Hip-Hop star Ray-J 'Sex Tape' Video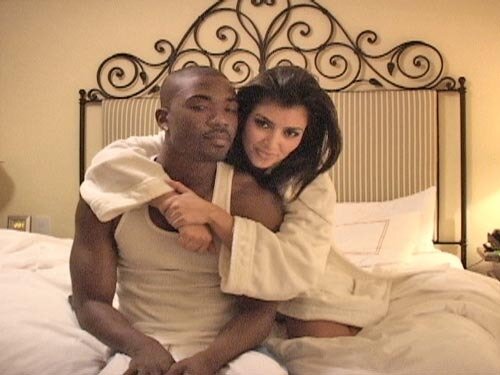 Looking for the full length video version of the Kim Kardashian sex tape with Hip-Hop star rapper Ray J? The official name of the dramatic sex tape video is "Kim Kardashian Superstar Featuring Ray J".
Though many believe the sex tape is a little long and sometimes boring, who doesn't love a good celebrity sex tape every now and then? Kim Kardashian, who is Paris Hilton's best friend, for those of you who don't know, gets nude and explicit in the full-length uncut uncensored video, but says she wasn't selling the sex tape she made several years ago with Brandy's younger brother, Ray J, because she says, "I don't need the money."

However that did not stop porn connoisseurs, Vivid Video (Vivid Entertainment Group), one of the world's largest adult film producers, who actually bought the tape for $1 million from an unidentified source, from selling the DVD titled "Kim Kardashian Superstar" in stores and on website kimksuperstar.com.
"We are comfortable that we have the legal right to distribute this video . . . I've seen the video and it's really great. It has over 30 minutes of explicit sex that fans of erotica will find very appealing . . . Viewers will definitely get their money's worth," states Vivid co-chairman Steven Hirsch.
Apparently, the video was shot by Ray J about three years ago when he and Kim were in a relationship.
Watch Kim Kardashian, Hip-Hop star Ray-J 'Sex Tape' Video Preview