Rapper Common The New Face of Converse's Product RED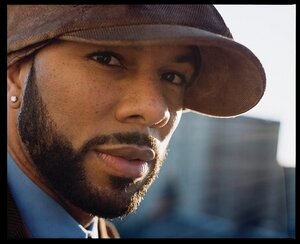 Chicago rapper Common, will officially be the new face of Converse's RED. The campaign "Weapon of Change" will launch sometime in the fall which is a partnership with the Product "RED".
Common will be showing his handsome face in a number of print and outdoor advertisements across the country which were shot by Bryan Adams.

Proceeds from the sale RED sneakers will go to "The Global Fund" which finances programs to fight AIDS. Anywhere from 5 to 15 percent of net sales will be donated, were the amount donated will depend on the type of sneaker sold. Go figure.
Product "RED" was co-founded by U2 front man and activist Bono in 2006 to help raise awareness with the increasing AIDS epidemic in Africa.
Since the concept began in 2006, the organization has raised more than $25 million for The Global Fund. Companies who have participated in RED are Apple, The Gap, Giorgio Armani, and Motorola.