Rapper Calls Russell Simmons Gay, Rumors Denied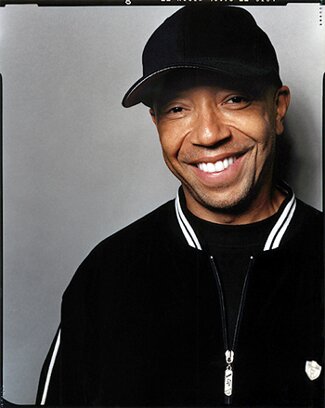 A gay rapper by the name of Caushun is pointing fingers at music mogul Russell Simmons and is calling him gay after his manager exposed him as fraud and having no talent. Russell Simmons addressed the allegations with Dallas Voice about him living a gay lifestyle. The rapper claimed that he got hold of Russell Simmons Blackberry which held messages to a secret gay relationship.

Russell Simmons dismissed the rumors stating that the rapper was only trying to gain fame. "Which came first? Me losing my Blackberry after being single for a year-and-a-half or Caushun trying to expose me for being gay?"
"Don't drag me into an interview that's lower than my person — a catty-ass he-said, she-said… I believe gay people deserve dignity," he continued. "Caushun doesn't mean nothing to me. He's not worth it. Essentially he wants to make himself famous. I thought he was a good rapper," stated Russell Simmons.
The monster Caushun was created after Matias called a radio station to be a flamboyantly gay rapper, but in actuality he was a straight man. Matias recorded the demo and passed the work off to media outlets as Caushun, but it backfired after Maitias called on Jason Herndon to act as the face of Caushun in the eye of the public. The buzz grew so much, that Kimora Lee Simmons wanted to signed him to her Baby Phat Records imprint. When Herndon tried to push Matias out of the picture, he was later arrested for identity theft. That's when the truth had to be told.
Caushun is actually the one who was suppose to be releasing a book about gay hip-hop celebrities which included Kimora and Russell Simmons. Kimora was so smart that Caushun had already signed a confidentiality agreement with her that barred him from speaking publicly about anything he witnessed during the time he spent with her.
Matias reportedly told a number of other sources that he didn't sign the same agreement, so he had the rights to go ahead with the book himself.