mTraks Launches Public Beta Music Community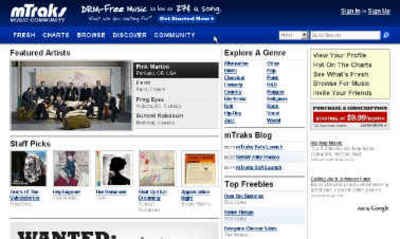 mTraks, Inc. announces the official launch of its public beta website, a social music community and digital music marketplace. mTraks has raised $550,000 from a consortium of private angel investors and is represented by Wilson, Sonsini, Goodrich & Rosati.
mTraks offers music for sale by both individual track downloads and a subscription-based model. All of the music on mTraks is offered in high quality 192kbps VBR mp3 audio with video coming soon. mTraks downloads work with the iPod(TM) and any mp3 compatible players.