Common's Video Premier, Billboard magazine cover and July Album Release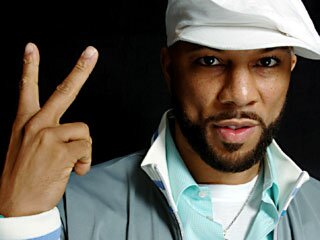 Rap artist, lyrical poet, actor and Grammy Award nominee Common "Lonnie Rashid Lynn, Jr." will be premiering his new video "The Game" for his new single off the album "Finding Forever" expected in stores July 10, 2007 on Unleashed MTV2 on May 29, 2007 which he filmed beginning May 3, 2007. In addition, Common has also landed on the front cover of the Billboard magazine's May issue which is also good look for him.
As for future things, this Summer Common will be sharing the stage for a free public concert with Joss Stone and Ryan Shaw for the SummerStage in Central Park on June 8.
Previously, Common made a move to the big screen by having a major role in the action thriller, "Smokin' Aces" which starred Ben Affleck, Jason Bateman Alicia Keys and others.