"U.G.K. Underground Kingz" album unexpectedly pushed back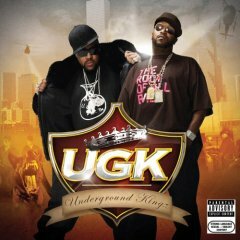 Houston, Texas rapper UGK who is from the duo UGK & Pimp C was set to release his solo album "U.G.K. Underground Kingz". Unexpectedly the album was announced as being pushed back from the original release date of December 19, 2006 under Jive Records to Feburary 27, 2006.
Regardless of the push back, UGK has been gaining a lot of attention for his single "The Game Belongs To Me" which was produced by his longtime partner Pimp C. The album "U.G.K. Underground Kingz" is a double disk which contains over 26 tracks including "Next Up feat. Big Daddy Kane and Kool G Rap", "Players Anthem feat. Three 6 Mafia", "Hit The Block feat. T.I." and more. The video "The Game Belongs To Me" is expected to be released at the beginning of 2007.
Inadditon to Three 6 Mafia, T.I. and Big Daddy Kane the album also features artists Too Short, Andre 3000, Rick Ross, Slim Thug, Bun B., Charlie Wilson and others. Production for the album includes producers Pimp C, Jazzy Pha, Lil Jon, Swizz Beatz and Scarface.