Chingy hooks up with Sprint to present personalized ringtones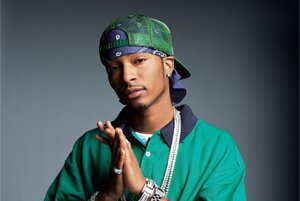 Capitol Records platinum selling artist rapper Chingy recently recorded ringtones personalized with more than a hundred popular names using the music and lyrics from his hit single "Dem Jeans," from his new album Hoodstar.
Being the first in mobile music, Chingy recorded 123 personalized ringtones in his own voice using the hook "Damn Girl, how'd you get all that in Dem Jeans?" replacing the word "girl" with one of 123 different female names. Any Sprint customers will have exclusive access to the personalized ringers as both Ringers (ringtones) and Call Tones (ringback tones).
Chingy personally is stated to have laid down each hook in the studio unassisted instead of having computer-generated voice inserts like most companies have been doing, using names such as Beyonce, Oprah, Mariah, Jalisa, Lakeshia, and Nene. Fans will be able to access the content by navigating to either the "Call Tones" or "Ringer" categories under "Downloads" on their Sprint phone. Additionally, Ringers will be available on Nextel phones. Sprint and Nextel subscribers can also purchase the content on the Web by visiting Sprint.com.
Personalized Chingy Ringers and Call Tones can be used in a number of ways. One way Sprint phone customers will be able to use the tone is if they have a friend named Nene, they can set one of Chingy's personalized Nene Ringers to ring whenever Nene calls. A personalized Nene Call Tone can be set so that Nene can listen to a personalized greeting from Chingy rather than the traditional "ring, ring." For the holidays, Sprint customers can also "Gift" a personalized Chingy Ringer or Call Tone to another Sprint subscriber right from their phone.
Sprint will also stated to begin streaming the first two videos from Hoodstar, "Pullin' Me Back" and "Dem Jeans," as well as an exclusive interview Chingy did with one of Sprint's VJ's on Channel 33 or Channel 35 on Sprint TV, which is available on Sprint Power Vision phones. All the full-length songs from Hoodstar are available to download over the air on the Sprint Music Store.
References: Captiol Records