Memphis rapper La Chat to release "Bad Influence"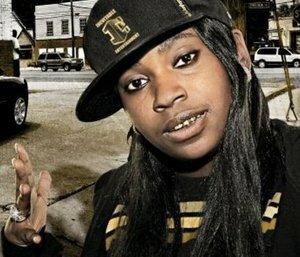 Who'd think that Memphis female rapper La Chat "Chastity Daniels" would hook up with her considered rival Gangsta Boo "Lola Mitchell" on her upcoming album "Bad Influence". As many haven't known they have been working apparently for sometime on a number of projects.
After parting more than a year ago with Three 6 Mafia/Hypnotize Minds, La Chat has been on the grind after realizing that she was being blindly taken advantage of after selling more than 150,000 copies and not receiving all her dividends. Since then La Chat has slowly been whipping back into shape getting into the hang of things and making a name for herself and she's now releasing her new album "Bad Influence".
"I'm the same bitch with a new click," La Chat told music and news site MemphisRap.com. "'Baby Mama Drama' featuring Yo Gotti is the first single, then we coming with 'Get Doe' with me, Gucci Manne and Allstar." Besides hooking up with Gucci Man and Yo Gotti, La Chat has other exclusive features such as the Block Burnaz and others.
The album is set for a release date of Tuesday, November 28, 2006 under the label Inevitable headed by TVT Records artist Yo Gotti and Grip.
Tuesday, November 28, 2006 La Chat will be doing autographing signings in Memphis, TN for the new album starting off at Cat's Music/Pop Tunes in Raleigh Frayser.