Bow Wow set to release "The Price of Fame"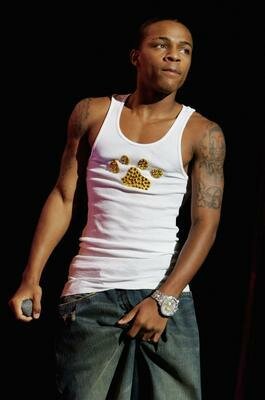 When Bow Wow "Shad Gregory Moss" first stepped onto the scene he was 6 years-old performing at the Chronic tour in Columbus. He actually didn't get nationally known until 1993 when he appeared on Snoop Dogg's "Doggystyle". A few years later, Bow Wow released his debut album "Beware of Dog" under Death Row Records and sold over 3 million copies. Due to the success of his album Bow Wow is noted as the Guinness World Records youngest solo rapper to ever hit number one.
Now four albums later Bow Wow is back with his fifth album entitled "The Price of Fame" which is set to release December 19, 2006. His first single "Shortie Like Mine" has been making it's mark and is currently #1 on the Billboard Rap Chart as of November 21, 2006. "Shortie Like Mine" has been in high demand getting millions of listens not only offline, but also online. The smash hit "Shortie Like Mine" is produced by his mentor producer Jermaine Dupri "JD" and features R&B/Pop teen singing sensation Chris Brown. "Shortie Like Mine" is stated to be about his life experiences from the past year according to Bow Wow. While "Shortie Like Mine" is more like a rap ballad, "The Price of Fame" is described by Bow Wow in recent reports as "edgier" and more "mature" than his last one. Bow Wow is also noted as saying that "The Price of Fame" will be his biggest to date and may also be his last album meaning that he plans on retiring from rapping to pursue other business ventures.
Bow Wow owns a McDonald's in Atlanta, GA and also owns a clothing line Shago. Inaddition, Bow Wow's will have a cartoon "Homeboyz" which will debut on MTV late Dec/early Jan.
Watch Bow Wow "Shortie Like Mine" Video