British rapper Ms. Dynamite injured in car-race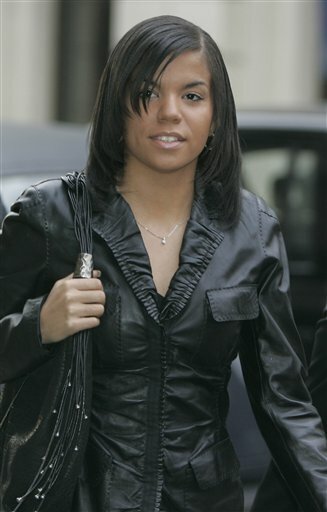 British rapper, Ms. Dynamite is recovering from a 100-mph crash that occurred during filming of "The Race," a car-racing reality show on Britain's Sky One TV network.
The British rapper was hit by Brian Johnson, lead singer of rock band AC/DC. She was struck in the back of her Formula Ford car at Silverstone racetrack in central England on Sunday.
"The Race" pits teams of male and female celebrities against each other. The drivers had completed lap four of a 25-lap race when the collision occurred.
Paramedics treated the singer/rapper, whose real name is Niomi McLean-Daley, at the track. Though she didn't suffer any serious injuries, she was airlifted to a hospital as a precaution and remained overnight.
"Brian Johnson's wheel clipped her back wheel," Sky One television spokesman Lee Robson said. "That forced her car into the barrier and sent her car spinning about 50 yards down the track."
Contestants trained at the racetrack for a week, progressing to faster cars before the finale, Robson said.
Other contestants included Melissa Joan Hart of TV's "Sabrina, the Teenage Witch" and 1980s British pop singer Gary Numan.
Ms. Dynamite: http://www.msdynamite.co.uk/