Jay-Z Speaks on Devil Worshipping Claims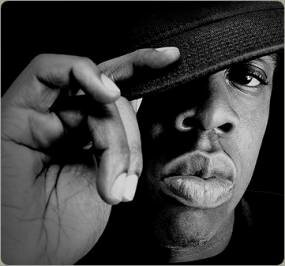 In a YouTube footage a Harlem Pastor by the name of Elder G. Craige Lewis calls Jay-Z "Shawn Carter" out for devil worshipping. Elder G. Craige plays one of Jay-Z songs backwards in which he says "6,6,6, murda, murda Jesus" to his congregation which also on his DVD "The Truth Behind Hip Hop."
"He should be arrested, seriously," Jay laughed. "My position is not unlike anyone else who ascends to the top of their field. That comes with the game. But that's crazy. That might be the craziest one I've had," states Jay-Z to New York radio DJ Egypt of Power 105.1 Egypt & Ashy in the Morning..
Egypt goes on to ask Jay-Z does he go to church in the interview, and Jay-Z tells Egypt that he's more spiritual than organized religion. Jay-Z says he has a personal relationship with God and believes in karma. He believes in cause and effect, but he has his own opinions on the subject of religion.
Is Jay-Z saying that he's not a Christian, but possibly a Five Percenter, Scientoligst, etc..
Maybe that's why he call himself Jay-hova because he is God in his own mind.