Pop star Britney Spears calls it quits with rapper/backup dancer Kevin Federline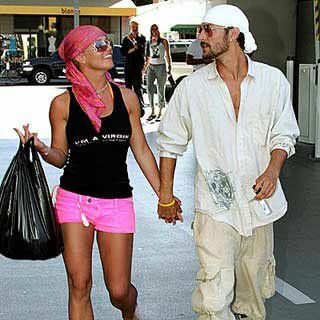 Pop star Britney Spears, 24, has filed for divorce on Tuesday, citing irreconcilable differences with husband rapper/backup dancer Kevin Federline, 28, just two months after the birth of their second child.
The couple has been married for two years.
The Los Angeles County Superior Court filing cites "irreconcilable differences", but the world knows the truth. Now the question is will Kevin Federline's rap career take a dive since the two are splitting, which was already looking faint since the beginning.
Britney Spears is asking the court to grant her sole custody of their two sons, one-year-old Sean Preston, and James Jayden, born on September 12. Britney Spears also asked for Kevin Federline to be given visitation rights. The filing lists everything as separate property, and thereby off-limits to Kevin Federline, "miscellaneous jewelry and other personal affects," earnings and other assets to be determined later.
It's a good thing that Britney Spears did have the sense to have a prenuptial agreement. Britney Spears is waiving her right to spousal support. She's also asking the judge to make each party pay its attorney fees.