Salon fight gives rapper Foxy Brown 3 years probation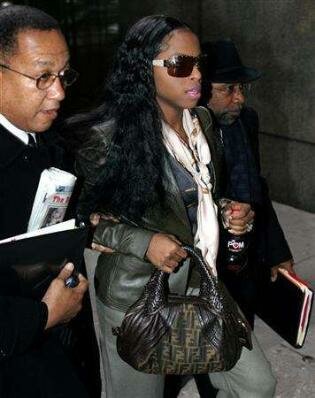 Rapper Foxy Brown "Inga Marchand" was sentenced Tuesday to three years probation for a fight with two Manhattan nail salon employees, finally ending an assault case that dragged on for more than two years.
Sources state that Foxy Brown tried to withdraw her guilty plea but a Manhattan judge said the agreement was legitimate and imposed the sentence.
"I'm innocent," Brown argued before the judge, claiming that she felt rushed at the time that she made the plea agreement. She also asserted that her previous lawyer had told her that she would face jail unless she agreed to the deal.
Judge Melissa C. Jackson, after listening to the last pleas from the rapper and her attorney, rejected the appeal for a two-week extension and new arguments, instead handing down the sentence worked out in earlier negotiations.
"The purpose of a reargument is not to let the parties go over issues that have already been decided," Judge Melissa C. Jackson said. The judge warned Brown that if she did not abide by the conditions of her probation, the rapper faced a possible sentence of one year in jail.
Foxy Brown arrived at court with her bodyguard and her attorney in a black SUV. Foxy Brown wore black high heels with small white polka dots, sunglasses and skin-tight black pants.
Throughout the trial it has been stated that Foxy Brown hired three different attorneys and has tried once before to change her guilty plea and was threatened with jail time for missing a court appearance on Monday. An angry Judge Melissa C. Jackson promised to throw Brown in jail for a year if she did not show up for the sentencing this past Tuesday.