Cassidy Still In Critical Condition After Serious Accident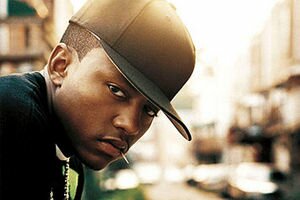 On Wednesday, October 5th, Cassidy was on his way to a studio in Yonkers, NY when a U-Haul truck allegedly swerved into the opposite lane of oncoming traffic, striking the vehicle Cassidy was in.
However it has been stated that the Jersey City police, has no such record of an accident in the North District involving the rapper in their files.
In the meantime, Cassidy, the Full Surface/J Records artist is stated to be in critical condition after being severely injured when a U-Haul truck struck the vehicle Cassidy was riding in. Cassidy was hospitalized with a fractured skull, multiple broken facial bones and other injuries.
J Records publicist Theola Borden stated to The Star Ledger, "We don't know whether he is in an induced coma or heavily sedated." However, Borden did note, "The results of a CAT scan were okay." Minimal information outside of Borden's statement was obtained, as well as information being kept private by the Jersey City Medical Center where Cassidy is being cared for.