Mya's new CD and 50 cent's sex claims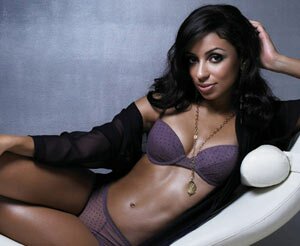 Mya is back at it again with her diss on 50 cent. She states that 50 cent is claiming he slept with her which is not true. "If that's how you choose to succeed, then karma's a bitch. I don't have time for that small bullshit", states Mya.
Even though Mya is having her issues with 50 cent, she also just had a tough time with her parents' divorce which happened right after the debut of her album. Mya says that it had an effect on her career greatly. The divorce forced her to fire her dad as her manager and hire new management. "My dad took it very personally. My family fell apart and it was very psychotic", states Mya. Since then she has prepared her fourth album Liberation and has also hired her father back as her manager and her mother as her accountant. Since then she says her energy has been different.
"I feel like I have control and I'm a grown woman now", Mya stated.