Rapper in prison for child molestation releases CD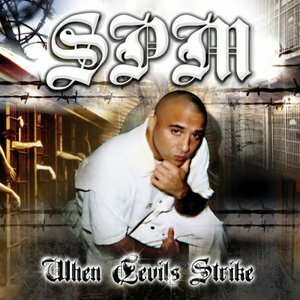 Houston rapper "South Park Mexican" Carlos Coy, Tuesday released a new album while he sits in a jail cell for molesting a young girl.
Carlos Coy was convicted in 2002 of child molestation and was sentenced to 45 years behind bars. It is stated that his new CD appears to have songs that were composed while behind bars, but it is unsure. Many believe that Coy is using his prison sentence to cash in.
Fans of South Park Mexican has already begun purchasing his new CD because they feel that he is not guilty and will continue to support his music. While fans are out buying his CD, others are disgusted that a person convicted of a crime can make money from their cell.
The album will be South Park Mexican's first release since being convicted of molesting a 9-year-old girl in 2002. The CD is entitled "When Devils Strike" and it contains 15 new tracks.
While it's not clear whether the album was recorded before his conviction, his label "Dope House Records" declined to make a comment.
Coy's trial lawyer Chip Lewis states, "In Mr. Coy's situation he's not profiting clearly, his family maybe and his children that he dutifully supports."
The album is currently being sold in Best Buy.