Germany Hosts 28th World Hip-Hop Dance Championships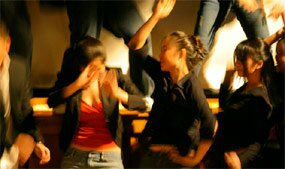 The North German city of Bremen held it's 28th world hip hop dance championships.
It is stated that more than 3000 dancers, both children and adults, from at least 30 nations competed to become world champions in different age groups and categories. All the competitors where trying their hardest to impress influential judges, like George Hubela. In the hip hop world he's known as GEO and has worked with stars like Jennifer Lopez and Britney Spears.
Solo dancers and teams of dancers competed in categories including break dance, "electric boogie" where dancers make robotic body movements, and hip hop.
The winners where two young Slovakians.