Reverend Run's Newborn Baby Dies After Birth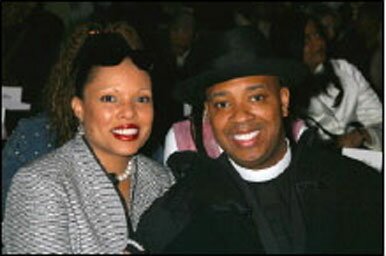 Music legend and hip-hop pioneer Reverend Run from the hip-hop group Run DMC and his wife Justine Simmons unfortunately lost their newborn daughter after birth on September 26, 2006.
Young Victoria Anne Simmons did not come at her expected time and experienced some difficulties with her organs. Victoria was delivered at Valley Hospital in Ridgewood.
Reverend Run issued this statement, "On Sept. 26, 2006, Victoria Anne Simmons for some unknown reason chose to come early and unfortunately did not survive," his statement said. "We must accept whatever is there and once you accept unconditionally, then everything is beautiful. Every pain has a purifying effect. So whatever comes your way, just be thankful. We see life in death and believe in the celebration of life in death."
The preganancy would have played a major part in his hit TV show "Run's House" which is aired on MTV. If you haven't been following the show, on numerous episodes Justine mentioned to Rev. Run that she wanted a little girl showing him little girl clothing and more. This would have served as a major storyline for the show.
It was reported that the MTV film crew were filming in the hospital at that time.
Reverend Run and Justine has two sons, Daniel, 10, and Russell, 8. Reverend Run also has three children from a previous marriage, two daughters and one son, Vanessa, 22, Angela, 18, and Joseph, 16.