Young Rapper Jibbs Doing Big Things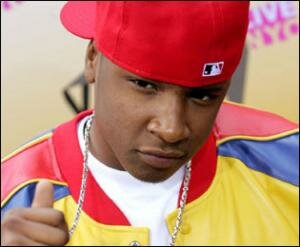 Jibbs, who is no stranger to music due to his mother being a former rapper, began his career at the age of 9. Jibbs has had the honor to open up for acts such as Bow Wow and Chirs Brown, but since then Jibbs is making a name for himself.
Now at 15 years-old Jibbs (Javon Campbell) born in Chicago, but based out of St. Louis is taking his nursery-rhyme rap to the next level. Jibbs, who received his name from his mother as a child, spoke about how he used to rap with a group called Lil Louiez and recalls going back and forth to his brother, DJ Beats, to get him to acknowledge that his latest single " Chain Hang Low" was a winner. As time went by, finally DJ Beats and Reese Beats (Da Beatstaz) reformatted the song into a new version by switching up the beat and getting new verses and placing Jibbs' younger brother, sister and Reese Beats' son on the hook to make it more commercial.
Jibbs states after shopping the new song to labels, he finally landed a deal with Geffen/Interscope almost a year ago. Since then the song has been steadily ranking high on the Billboard charts including the Hot 100 and Hot Rap Tracks.
The song is from Jibb's CD "Jibbs Feat. Jibbs," is scheduled for release on October 24. The album includes production from Polow, David Banner, and Beatstaz. The album also features gueset appearances by Chamillionaire, Pussycat Dolls and D4L.