Former N.W.A. Manager Gets Gangsta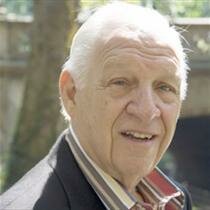 Former NWA manager Jerry Heller is getting gangsta at 65 by writing a memoir entitled "Ruthless" about the group. Jerry Heller says that when he met Eric "Eazy-E" Wright in 1987, he knew that he would change the music world.
Eazy-E was the founder of Ruthless Records and created the gangsta rap group N.W.A., while Heller the music industry veteran was handling the business side of things. After 11 years of Easy-E's death from AIDS, Jerry Heller writes the memoir to detail how Eazy-E, Dr. Dre, Ice Cube, and MC Ren formed N.W.A. and how Suge Knight who was once a part-time security guard for Ruthless broke up the group.
Jerry Heller goes on to talk in his interview about how Ice Cube has spoke of nothing but insults of him, since leaving the group and how he has disrespected him as a person and a Jew. Jerry Heller gives Ice Cube nothing but praises speaking on how great his films are and how he's the most important African-American indie filmmaker in the business today.
Jerry Heller goes on to tell how charming Suge Knight was and how Eazy-E was more perceptive, he always thought Suge was going to be problem. "I didn't take Suge as seriously as I should have", stated Heller.
Currently Jerry Heller is putting together the movie version of the book and has spoken with a few of the potential actors for the roles. For the Eazy-E role he hopes to get Larenz Tate, whereas he has spoken with The Game to play Suge Knight. Heller is also talking with Bruce Willis to play himself. "And these are just talks right now", states Heller.