Master P and Romeo To Entertain Troops in Guantanamo Bay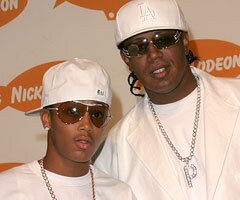 Sources tells HipHopRx that Master P & his son Romeo will be flying to a U.S. military base in Guantanamo Bay, Cuba to perform and entertain the Navy on next month. They will be flying to Cuba to provide support to the troops stationed there.
Currently the base is where the U.S. military officials are holding an estimated 455 prisoners.