Latin Music Conference In NY Has Record Numbers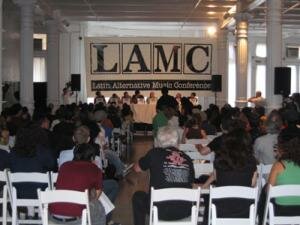 In recent news the Latin Alternative Music Conference (LAMC) had staggering numbers with more than 1250 industry attendees and over 20,000 plus concert fans at their music industry panels and concerts held in New York City. LAMC said this was one of their most successful years yet. Speakers of the conference included social networking site MySpace.com, eMusic, MTV Digital, BMI, ASCAP, Fuse TV, Virgin Records, Sony/BMG, hip-hop recording artist Pitbull, Universal Music Publishing and more.
The conference had a number of features in magazines and other media sources including the New York Times, NY Daily News, Hollywood Reporter, Miami New Times and Village Voice. The next conference is scheduled to take place sometime in mid-2007.
For more details visit : http://www.latinalternative.com