Mariah Carey Storms Music Awards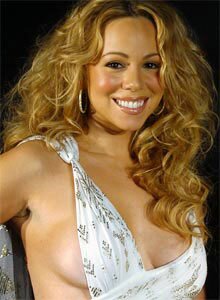 Mariah "Mimi" Carey was looking like she'd never make a comeback on the charts with her last album, but ever since her release of The Emancipation of Mimi, she's killing off all who dare tries to touch her.
So far she's been receiving nods from everyone and racking up on a number of music awards and is expected to receive even more awards with one being this year's American Music Awards which will be held November 21.
Last year Mariah Carey led the ceremony with four nominations, but eventually ended up with one of the four awards. This year Mariah is nominated for favorite Soul/R&B female artists, favorite Pop/Rock Female and favorite Pop/Rock album.
Inaddition to Mariah being nominated, also singer turned actor Jamie Foxx, the Pussycat Dolls, and Queen of Hip Hop Mary J Blidge are up for awards.