Ashanti Settles Lawsuit with Producer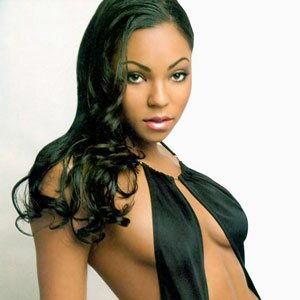 Ashanti is known as the princess of hip-hop by many and by others the chick everyone was jealous of. Either way you put, she's having a little trouble just like many of the people in the music industry, but hers is a contract dispute with her former producer Genard Parker.
Since the two didn't want to carry the dispute on too long, they opted for an out-of-court settlement which began on Monday which many of the details where not disclosed.
"I'm very pleased with the outcome", stated 25-year-old Ashanti.
Because Parker was trying to be a little greedy from what we know, aiming at getting $2.3 million (1.2m) for helping her career. Ashanti attorneys being so keen and smart said he was only owed $50,000 ($26,500)
Her attorneys said the decision by both sides to drop all litigation was "an excellent result".
Parker, who initially helped Ashanti record a couple of demo tapes at the launch of her music career, stated outside the New York court he was "happy it's over".
In a previous trial sometime last year in New York, Ashanti was ordered to pay Mr Parker $630,000 ($335,000). The ruling didn't go as Parker planned due to the fact the judge later rejected most of the award, ruling the jurors did not have sufficient facts to determine the proper amount of damages.